Key Features:
1. Long stroke length: With an adjustable stroke length of 1.2 to 6 inches (3 to 15cm), you can quickly adjust it to suit your play style by using the locking screws knob.

2. Powerful motor: The motor is both powerful and durable, it ploughs through any resistance providing reliable thrusting when you need it most. With 100W, 300N.cm torque and 0-240 RPM speed, you are ensured to enjoy your ride.

3. Adjustable angle and height: With quick and easy adjustment of both height(10-50cm) and angle(0-90 degree), you can quickly set the machine, so it hits the spot. Quick and easy assembly means more time playing and less time building.
4. Very quiet: The low noise levels of less than 50 dB means you can relax and enjoy the very quiet nature of our machines. Even at full speed, the motor is quieter than a HP printer! Your neighbors are more likely to hear you rather than the machine.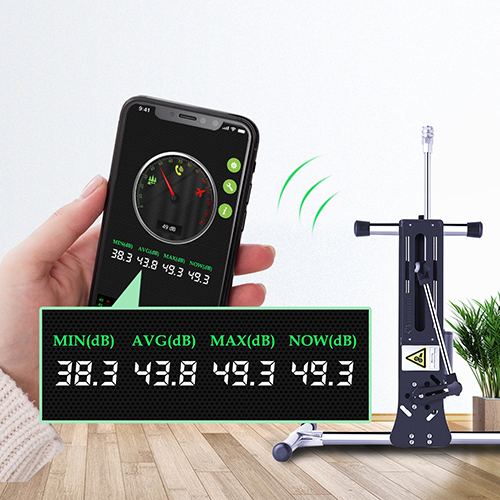 5. Sturdy legs: Our solid construction provides a stable platform with over 4kg of weight. This means your machine stays firmly in place while you enjoy it in action.
6. Precise controller: Advancing electrical controlling system, will let you adjust the speed up or down smoothly and precisely. With 10 speed patterns to enjoy and a 20m plus remote control distance giving you more play options.

7. App controlled: Hismith updated hardware and software this time, now you can enjoy the long-distance features to spice up things by letting your partner control your toy no matter how far you are.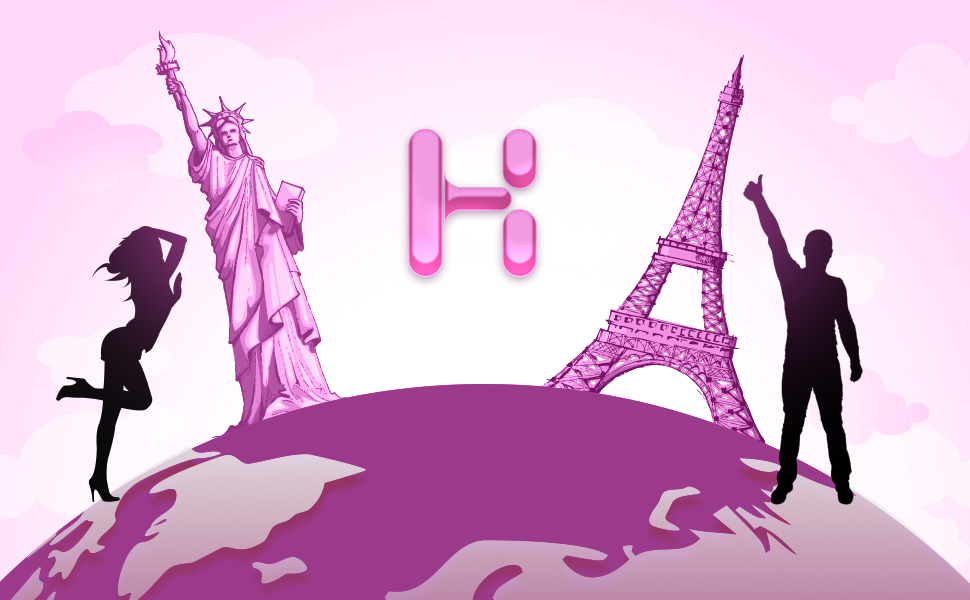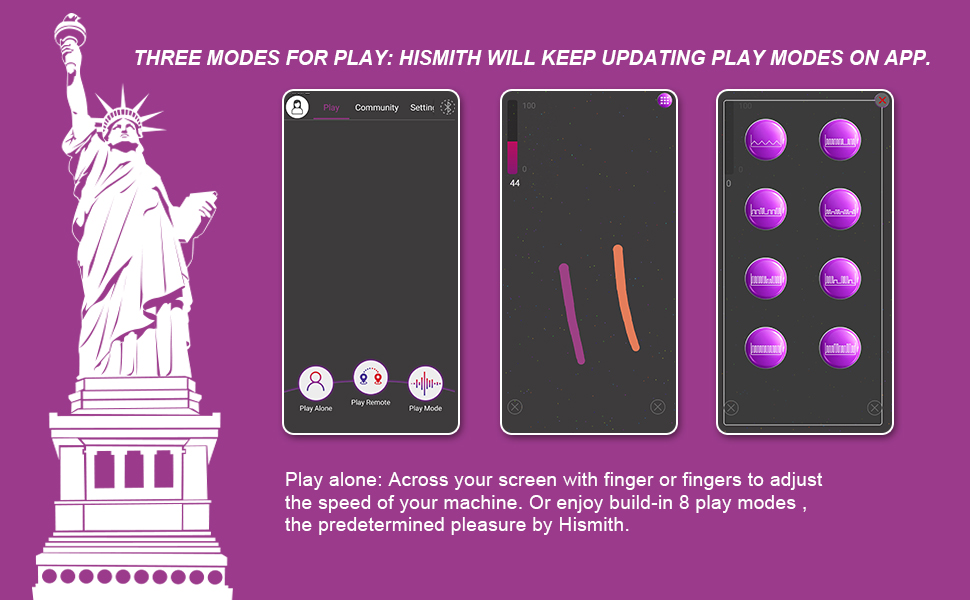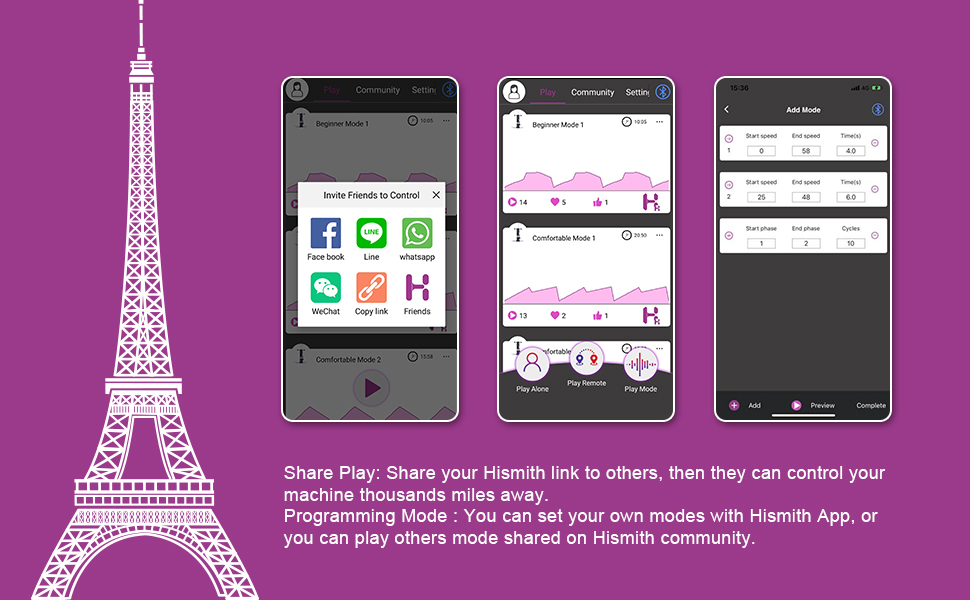 8. Add-ons: The machine comes with a 8" realistic silicone dildo and is compatible with more accessories and extensions with Kliclok connector. We also have vac-u-lock and suction cup adapters to fit to more dildos on the market.
9. Discreet and secure package: The machine will be packed in a brown box without any sensitive contents. It nestles inside rigid laser cut packaging foam in layers. This holds everything securely in place while also protecting it on its journey to you and elsewhere.
10. High quality commitment: We provide 1 year warranty for the machine and 2 years warranty for the motor. All machines are made of high-quality materials and undergo strict quality inspections before being sold.