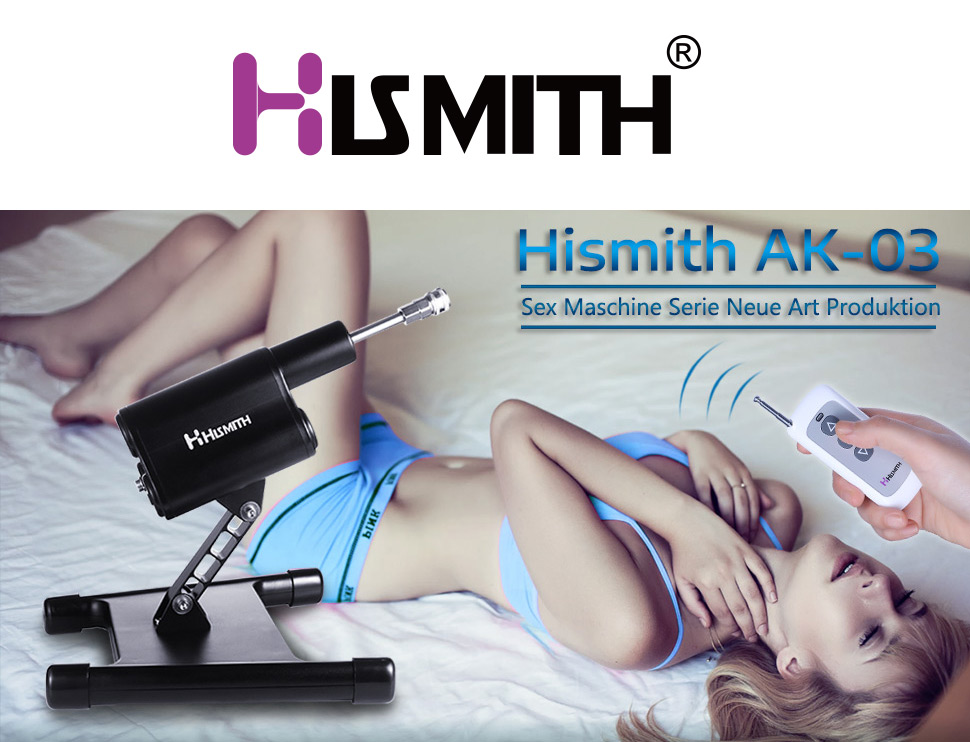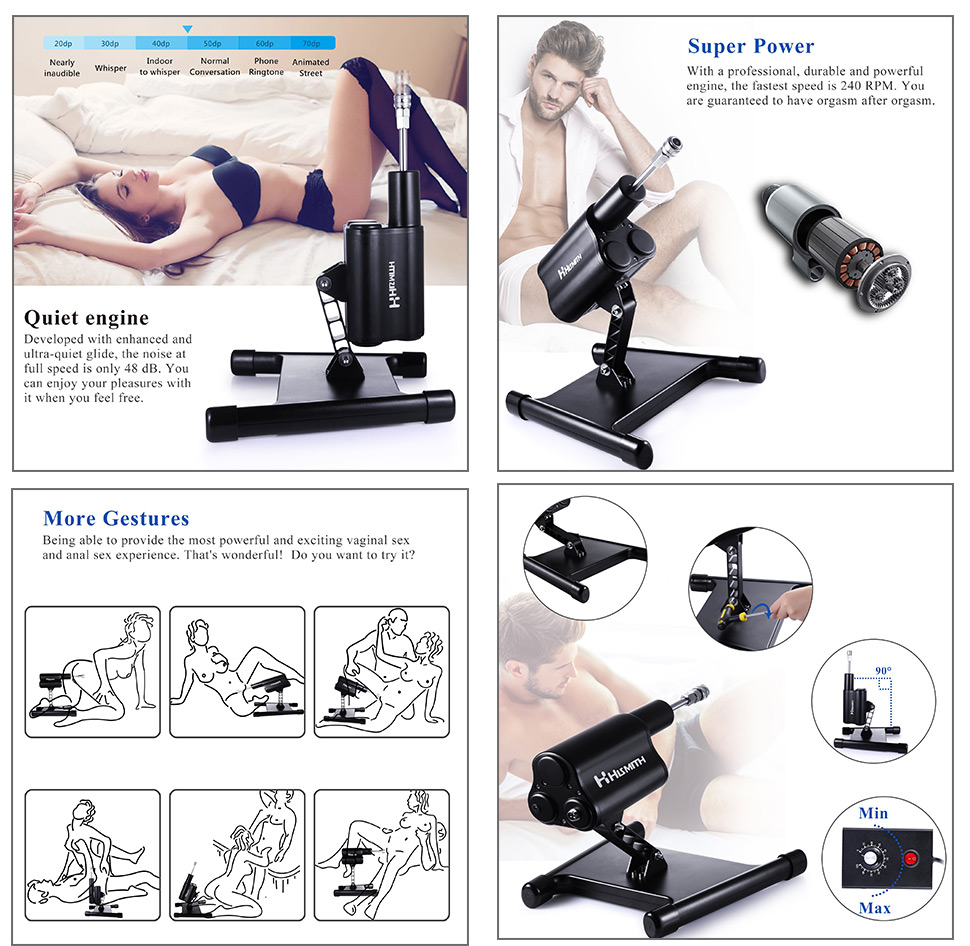 We produce high quality machine and matched accessories. We choose the best long life and mute turbine motor as the core of the machine, ensure the power of our product .Every component is produced by Precision high-precision CNC,SLA laser series machine, and mirage black painted surfaces, bright in color and durable, surfaces look fresh as a new one after long time use. Working life for 10-15 years with correct usage and cleansing maintenance. One Year quality warranty.
   Hismith Sex machine series new type production, AK-03 is designed for the beginners, 48W motor provide slow and gentle cycle for you to have a premier sex experience, and the 4-6 CM thrust depth will not make you hurt. you can change the masturbation position, -90°to 80°range by changing the position of support connector.
Package size : 38*48*25 (CM)
Production size : 35*38*20(CM)
Input voltage : 100-240V 2.5A
Motor power : 48W 
Thrust Depth : 4-6 cm
Thrust Speed: 120 stroke/minutes 
Weight : 10KG
1 x main machine
1 x Power Supply
1 x Speed governor
1 x 8" Silicone Dildo
Please use 1% Benzalkonium,Bromide or 75% medical alcohol to disinfect,before you use it.
In order to facilitate cleaning and sanitation, suggestions to wear a condom on the penis ban minors use!
It's necessary to use some lubricant,to improve your sexual experience.
All Attachments (Show as Pictures) Come with the Order
Package come with a plain brown box, no sensitive words on the package.